MSRP: $1,495.00
2.2 kW Transmitter, 16 NM Radar System with 6" Monochrome LCD Display and 15" Radome
Prices and Specifications Subject to Change Without Notice.
All prices shown are in USD. Prices are valid in US and Canada only.
Frequently Asked Questions
Topics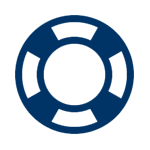 Can't find what you are looking for?
Maybe try the forum or register your product.
Product Consists Of
Cables
Related Products
Miscellaneous Accessories
Manuals
Product Consists Of
Product Consists Of
$825.00
6 Inch Monochrome LCD Display, with Standard Accessories
$1,275.00
15 Inch Radome with 2.2 kW Transceiver
$210.00
10 Meter Signal Cable Assembly
Cables
Cables
The Maximum Signal Cable Length is 20 Meters for 12VDC. The 30 Meter Signal Cable is usable with 24VDC Power Input Only.
$145.00
5 Meter Signal Cable Assembly
$210.00
10 Meter Signal Cable Assembly
$490.00
15 Meter Signal Cable Assembly
$550.00
20 Meter Signal Cable Assembly
$475.00
30 Meter Signal Cable Assembly (24 VDC USE ONLY)
$65.00
Power Cable Assembly
$50.00
Data Y-Cable, 7P(F) TO 7P(M) and 6P(M), .5 Meters
$60.00
NMEA CBL 2M 7P(F)-7P(F) NULL
$110.00
NMEA Cable, 1 x 7 Pin Connector, 5 Meters
Related Products
Miscellaneous Accessories
Miscellaneous Accessories
$395.00
Radome Mast Mount Bracket
$40.00
Display Mounting Bracket
$8.00
Display Mounting Knob, Two Pieces Required
$15.00
Display, Snap-on Front Cover
$15.00
Display Snap On Cover For LS6100/1623
$90.00
BUZZER ALARM NAVNET BB 1623
Manuals
Manuals
$50.00
Operator's Manual, 1623