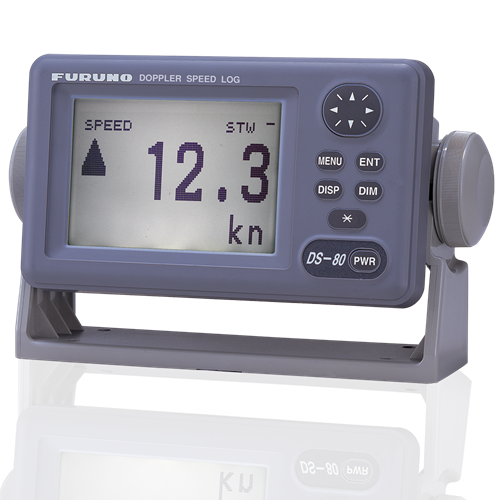 MSRP: $10,495.00
1 mHz, IMO Compliant Doppler Speed Log with Transducer and Flush Mounting Tank
Power Usage115 VAC or 230 VAC
Prices and Specifications Subject to Change Without Notice.
All prices shown are in USD. Prices are valid in US and Canada only.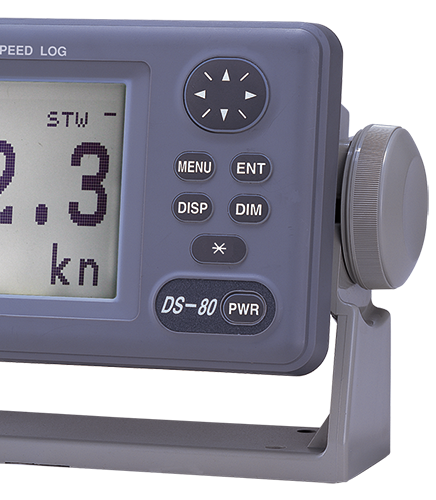 Obtain highly accurate speed and distance measuring utilizing the doppler principle
The DS80 is an SDME (Speed and Distance Measuring Equipment) utilizing the Doppler Effect principle. It complies with the latest IMO, IEC and ISO standards as well as the rules of the classification societies.
Unlike an electromagnetic speed log or other type, this equipment does not require a sensor protruding through the ship hull; this greatly reduces the routine maintenance. Another special feature is the capability to measure own ship speeds at dead slow movement with high accuracy. The pair-beams at 1 MHz sonic frequency ensure accuracy in rough water.
The primary functions of the DS80 operate without any interaction. Simply keep the power switch on. The user-friendly menu ensures easy adjustment of all functions. Auxiliary functions such as resetting the Distance Run and speed offset are easy using the menu.
Product Consists Of
Cables
Related Products
Transducers
Miscellaneous Accessories
Manuals
Product Consists Of
Cables
Cables
$13.00
Bulk Multipurpose Cable, TTYCYS-1 (Sold & Priced by Meter)
$50.00
Dimmer Control Cable Assembly, 2 Meters
$50.00
Combination Power and Data Cable Assembly, 2 Meters
$80.00
4 PAIR INDV SH CABLE TTYCY-4S
Related Products
Transducers
Miscellaneous Accessories
Miscellaneous Accessories
Manuals
Manuals
$40.00
Installation Manual, DS80
$50.00
Operator's Manual, DS80