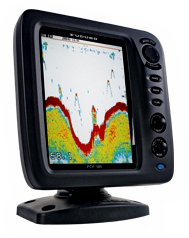 MSRP: $1,695.00
PRICE LESS TRANSDUCER
NLA - Go to FCV587
Power Usage12 VDC or 24 VDC
Power Output600 W or 1 kW
Prices and Specifications Subject to Change Without Notice.
All prices shown are in USD. Prices are valid in US and Canada only.
Cables
Related Products
Transducers
Miscellaneous Accessories
Manuals
Cables
Cables
$95.00
Power Cable Assembly for FCV585/FCV620
$70.00
Adapter Cable, 8-Pin Transducer to 10-Pin Sounder
Related Products
Related Products
$400.00
Transducer Matching Box with 10pin Connector.
For Furuno Transducers only. Use Airmar Matching box for Airmar transducers.
Transducers
Miscellaneous Accessories
Miscellaneous Accessories
$85.00
Swivel Mounting Display Bracket
$15.00
Knob for Display Bracket FCV585 and FCV620
$320.00
Interface Converter NMEA2000-NMEA0183
$55.00
Overhead Display Mount for FCV585, FCV587, FCV588, FCV620, FCV627, FCV628
$27.00
Go to 100-330-843-10
Manuals
Manuals
$50.00
Operator's Manual, FCV620, FCV585
$17.95
MULTILANGUAGE OP GUIDE FCV585