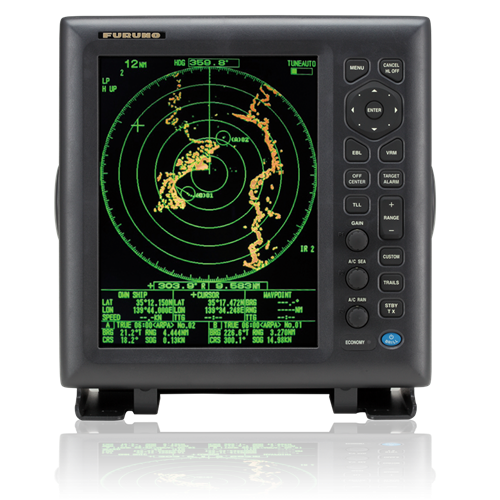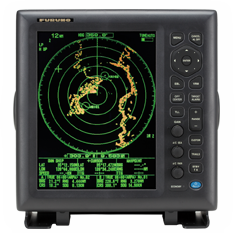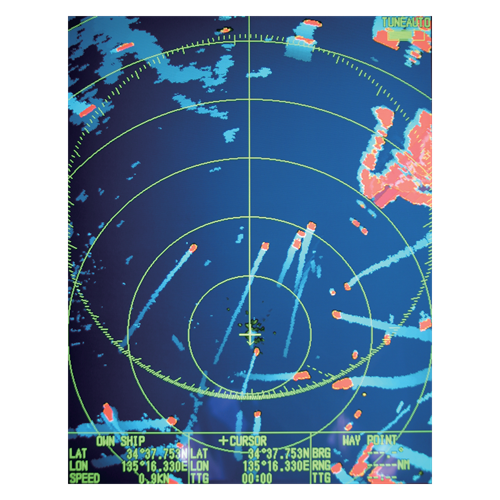 MSRP: $10,195.00
PRICE LESS ANTENNA
12kW, 72NM UHD Radar System, 12.1" Color LCD, Less Antenna
Beam Width1.9 degrees or 1.4 degrees
Prices and Specifications Subject to Change Without Notice.
All prices shown are in USD. Prices are valid in US and Canada only.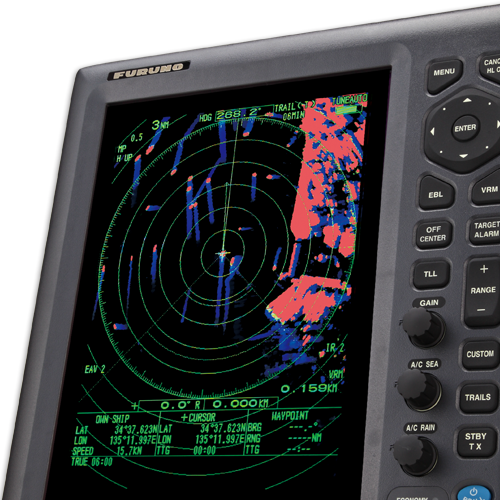 UHD™ digital Radar technology
The 12.1" color radar FR8005 series features state of the art signal processing, which makes it easier to identify targets in heavy rain and poor visibility. The FR8005 radar can discern between rain and surface reflections, providing the ability to find and track the movement of rain clouds as well as removing unnecessary echoes. For tracking the movement of other vessels at sea, "True Motion Trails" can be displayed as well as AIS/TT target-tracking with a zoom display function. When the vessel is in motion, the radar echoes move smoothly on the main display thanks to the "True View Mode."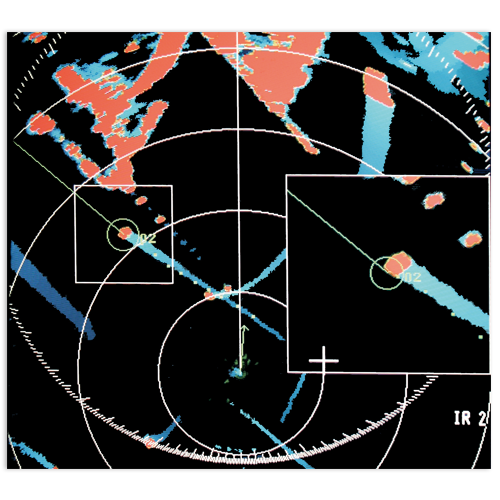 State-of-the-art digital signal processing
Even during rainfalls or severe weather conditions, radar echoes are clearly displayed, and unnecessary echoes can be removed instantly with ease. The technology for removing sea, rain and snow clutter has been greatly enhanced utilizing FURUNO's state of the art knowledge in digital signal processing. When using the Target mode, vessels close by and vessels on intersecting courses are automatically displayed zoomed in. These targets will remain displayed for as long as they pose any concern. Target Trails are also displayed, making it easy for the user to determine the movements of individual vessels.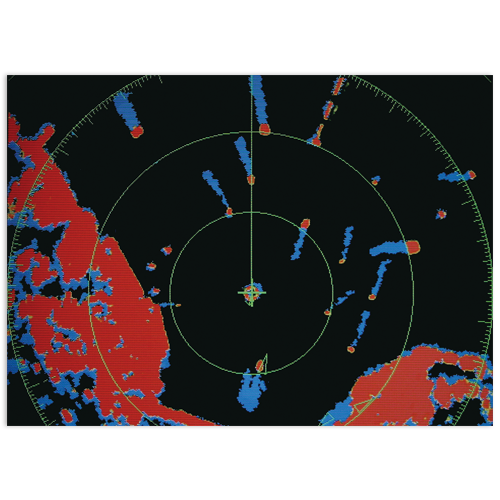 All-new modes of operation including True Trail & True View modes
When using the True Trail Mode, moving objects will show up on the main screen with a colorful trail. These trails make it possible to see the movement of nearby vessels in the blink of an eye. The radar echoes move smoothly on the main display thanks to the "True View Mode". The True View Mode is based on the head-up mode. During the radar sweep, the echoes move according to the heading of your ship. Since the echoes move in real-time, the discrepancy between an observed target and what is displayed on the radar screen is greatly reduced.
Target Tracking and AIS display
The Target Tracking (TT) feature continously tracks and provides positional information for up to ten targets. An AIS device-equipped FR8005 series radar can track target heading, name, speed and direction of movement. With AIS it is possible to identify and track the movement of other vessels in heavy fog, during nighttime and otherwise difficult conditions. Another benefit is that with AIS you can identify obscured targets that the radar signals cannot reach, giving you more time to act. AIS can display up to 100 targets simultaneously, TT can display up to 10 different targets simultaneously.
Product Consists Of
Cables
Related Products
Miscellaneous Accessories
Choose an Antenna Array
Product Consists Of
Product Consists Of
$5,500.00
12.1" CLR LCD RDR DISP FR8XX5
$5,320.00
ANT GEARBOX 12KW 24RPM FR8125
$390.00
CBL/SIGNAL 15M FR8062/FR8122
Cables
Cables
$275.00
CBL/SIGNAL 10M FR8062/FR8122
$390.00
CBL/SIGNAL 15M FR8062/FR8122
$425.00
CBL/SIGNAL 20M FR8062/FR8122
$610.00
CBL/SIGNAL 30M FR8062/FR8122
$99.00
Fluxgate Cable, 2 x 6 Pin Connector, 10 Meters (Straight Through)
$110.00
NMEA Cable, 1 x 7 Pin Connector, 5 Meters
$55.00
NMEA Cable, 1 x 6 Pin Connector, 5 Meters
$200.00
Power Cable Assembly, Shielded, 5 Meters, 10A Fuse
Related Products
Related Products
$1,075.00
Rectifier 110/220VAC to 24VDC, 7 Amps
$995.00
Rate Compensated Heading Sensor
$3,100.00
10.4" LCD REMOTE RADAR DISPLAY*
$1,510.00
Gyro Analog to Digital Converter, Digital Heading Repeater (External)
$4,995.00
High accuracy Satellite Compass with a compact 2-sensor antenna. Uses GPS, Galileo and/or GLONASS satellite systems to ensure the highest precision and coverage. 0.4 degree course accuracy
$9,995.00
4.3 Inch Color LCD Display, Satellite Compass with Three GPS Antenna Receivers (0.25 degree Heading Accuracy)
$2,495.00
Compact Dome Satellite Compass, NMEA2000 (0.4 degree Heading Accuracy) w/6M Cable
Miscellaneous Accessories
Miscellaneous Accessories
Converting a FR8XX5 24RPM gearbox to 48RPM: 1.) Remove 000-169-460 24RPM motor (List credit $200). 2.) Add 000-173-455 48 RPM motor. 3.) Add 100-109-985-10 Turning Gear. 4.) Add 100-264-551 Fixing Plate. 5.) Add 2 hours of labor at current labor rate.
$620.00
24 RPM MTR RM8025 1930/40 *
$20.00
METAL FIXING FR8XX2 RSB0073
$920.00
MTR RM8711 48RPM FR7041 FR8XX2*
$245.00
FLUSH MOUNT KIT FR8065
$370.00
ANTENNA TURNING GEAR HI-SPEED
$650.00
10 Target Auto Plotter
Choose an Antenna Array