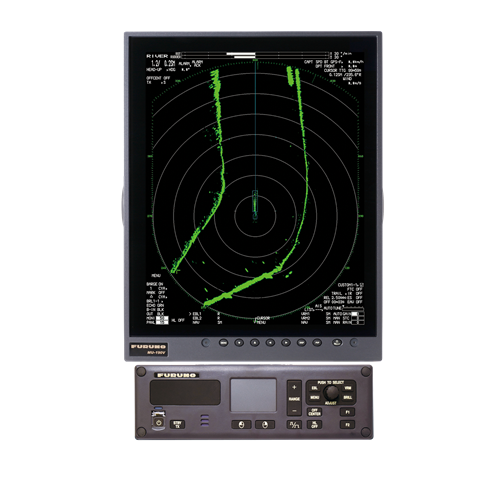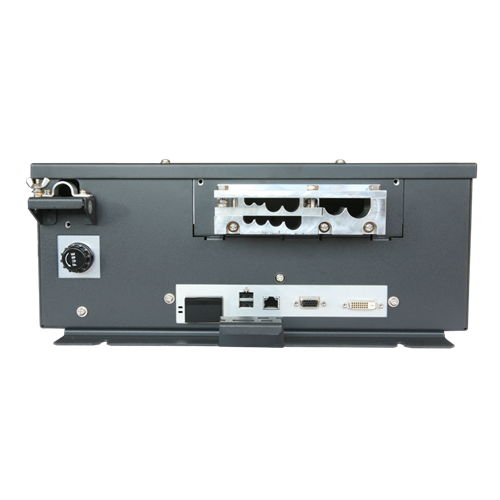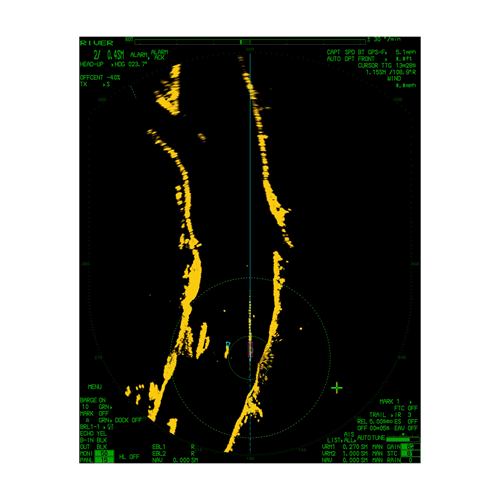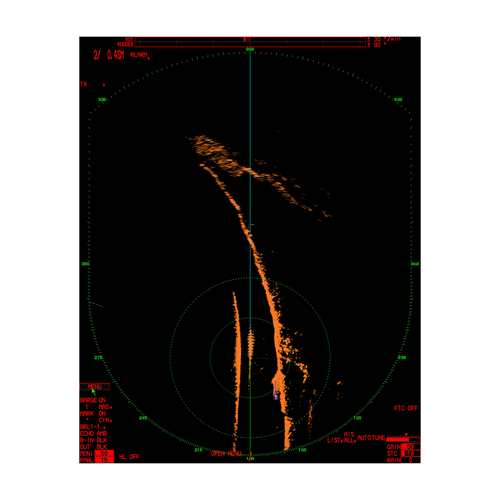 MSRP: $11,300.00
12kW Portrait Orientation River Radar for inland navigation, less Antenna and Cable
Antenna Size6.5 ft or 8 ft
Display SizeSupplied Separately
Display TypeSupplied Separately
Beam Width1.2 degrees or 0.95 degrees
Prices and Specifications Subject to Change Without Notice.
All prices shown are in USD. Prices are valid in US and Canada only.
Powerful and simple River Radar for inland navigation
The FR19x8VBB is a reliable River Radar that offers Furuno's top quality performance and ease of operation. For the first time, a Furuno radar can be operated with only a mouse! Thanks to its compact components, this portrait-oriented River Radar is simple to install. The available slim LED TFT screen produces a clear and contrast-strong image both day and night, and can be dimmed down to almost zero if necessary. Thanks to the unique optional PC mouse operation, the FR19x8VBB River Radar is incredibly easy to use.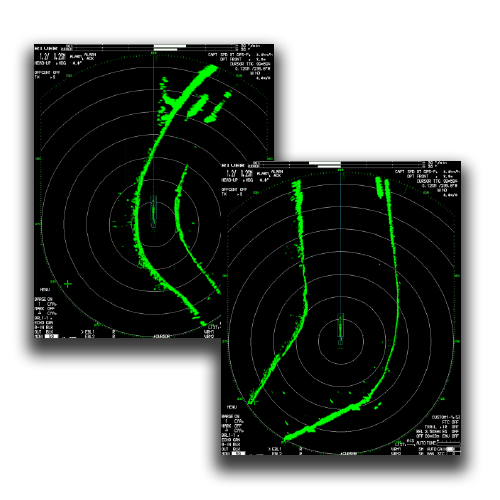 Designed for inland waterways
The Portrait orientation of this River Radar allows you to see more detail ahead and behind the vessel, where it counts. Operation of the Radar is simplified, and all settings are menu-driven and easy to update. Working with the FR19x8VBB is a whole new experience thanks to the unique operation with just a mouse or touchpad. A compact processor and control unit enables a simple installation, and the logical controller and optional mouse connection allows for comfortable and intuitive operation. Dual Radar combination is possible, allowing for the display of two River Radar systems on one screen, and up to four Antennas and Processors can be networked together for a complete view of the situation around the vessel. The FR19x8VBB processor allows for storage of up to 24 hours of Radar images on SD memory card.
Docking mode is available, and the Radar can display up to 300 AIS targets, 2 EBL's and 2 VRM's.
Product Consists Of
Choose an Antenna Array
Cables
Miscellaneous Accessories
Product Consists Of
Product Consists Of
$3,400.00
PROCESSOR UNIT FR1908VBB
$1,395.00
CONTROL UNIT FR1908VBB
$6,505.00
Scanner Unit for FR1918VBB
Choose an Antenna Array
Choose an Antenna Array
$2,950.00
Antenna, 6.5 Foot Open Array
$3,950.00
Antenna, 8 Foot Open Array
$2,440.00
Antenna, 4 Foot Open Array
Cables
Cables
$525.00
ANT CABLE 15M RW0013 FR1908V
$700.00
ANT CABLE 20M RW0013 FR1908V
$990.00
ANT CABLE 30M RW0013 FR1908V
$50.00
CBL ASSY RNS-08-132
Miscellaneous Accessories