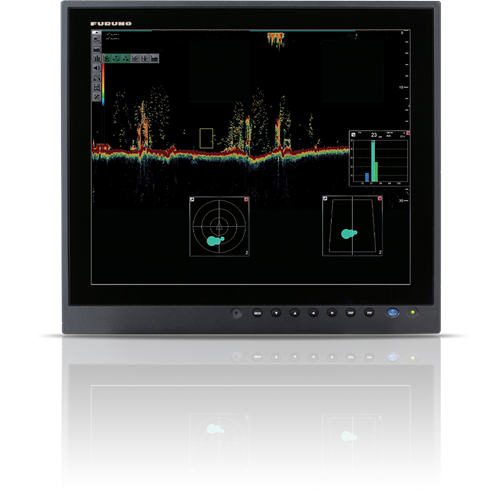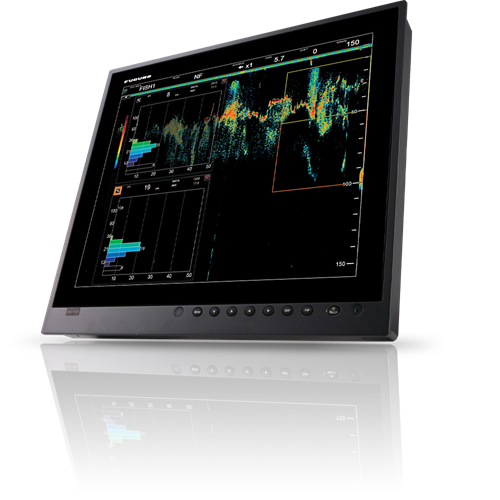 MSRP: Call For Price
TruEcho CHIRP™ Black Box Echo Sounder with Split Beam
Display SizeSupplied Separately
Display TypeSupplied Separately
Prices and Specifications Subject to Change Without Notice.
All prices shown are in USD. Prices are valid in US and Canada only.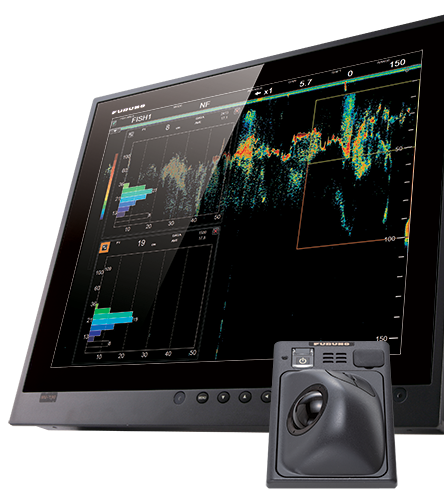 TruEcho CHIRPTM meets Split Beam technology, a heavenly match
The FCV2100 is the commercial fisherman's dream machine! By combining Split Beam technology with FURUNO's TruEcho CHIRP™, we have simultaneously improved fish size measurement accuracy and achieved higher-resolution target images. This makes it easier to discern fish outlines in order to detect fish size in densely packed shoals within the mid-surface layer zone, or to discriminate single fish near the seabed. Utilizing the fish distribution display, you will be able to see the targeted fish's position and movement. Fish echoes from the three latest scans are displayed and a color circle indicates the strength of the individual fish echo.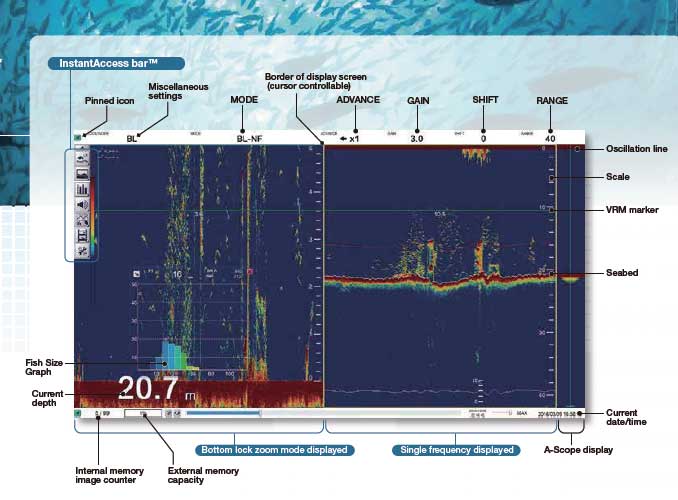 Simplified operation with trackball and InstantAccess BarTM
The FCV2100 can be operated easily and quickly with its trackball. The screen header also contains Range, Shift, Sensitivity, Image Feed, and Display Mode menus that can be immediately accessed when required. Other functions can also be accessed immediately by setting them in the InstantAccess Bar™ as desired*.
* Up to 10 icons can be set in the InstantAccess bar™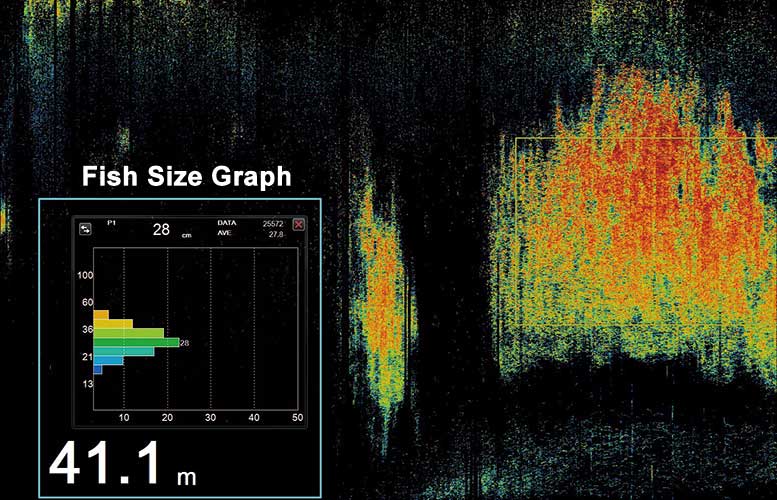 Display remarkably accurate fish size measurements
The FCV2100 measures the size and distribution of fish in the selected school, and displays this information in a graph that can be understood at a glance. TruEcho CHIRP™ technology has improved the accuracy and reliability of fish size measurements and graphs. (Fish length is a reference value calculated from reflection intensity.)
You can measure and display fish sizes in three locations at the same time. This allows you to compare and analyze fish size and school composition, which makes for more efficient fishing, such as aiming for fish of a particular size.
Product Consists Of
Miscellaneous Accessories
Product Consists Of
Miscellaneous Accessories
Miscellaneous Accessories
$290.00
FLUSH MOUNT OP14-70 FCV2100
$410.00
BRACKET ASSY OP14-75 FCV2100