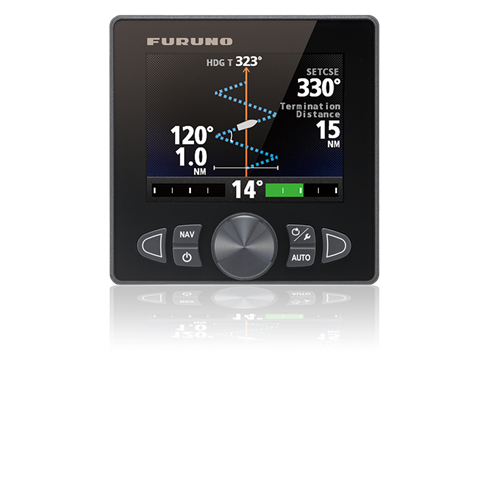 MSRP: $3,195.00
NavPilot 711C with PUMPOCT10-12
Prices and Specifications Subject to Change Without Notice.
All prices shown are in USD. Prices are valid in US and Canada only.
Kick back, relax and let NavPilot steer you to your destination
FURUNO's NavPilot is a revolutionary autopilot with a sunlight viewable display designed for a variety of vessels. It utilizes a self-learning and adaptive software algorithm, and plays the ultimate role in course-keeping capability. NavPilot dynamically adjusts essential parameters during navigation, such as vessel speed, trim, draught, tide and wind effects, dead band, weather and more. These parameters are stored in system memory and continuously optimized to make the NavPilot more versatile.
The NavPilot 711C-S package includes a 1.0L pumpset for boats with single-cylinder steering systems.
Product Consists Of
Product Consists Of
$2,895.00
Self-Learning, Adaptive Autopilot - Single-Din Size Color Display
$450.00
1,000CC/MIN OCTOPUS PUMP, 12V, 1.0 Cubic Inches per second (For Ram sizes from 7-12 Cubic Inches in volume)