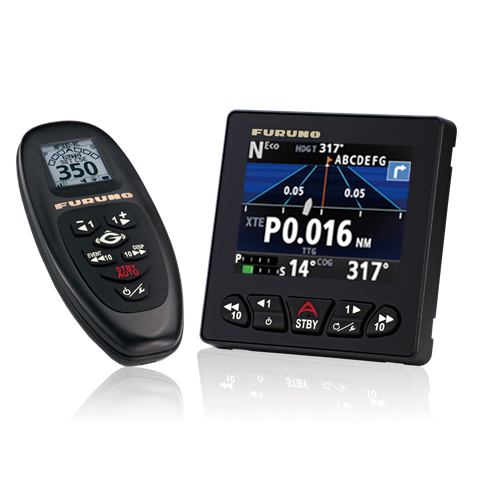 MSRP: $2,195.00
Adaptive Autopilot with 4.1" Color LCD and Gesture Controller
Prices and Specifications Subject to Change Without Notice.
All prices shown are in USD. Prices are valid in US and Canada only.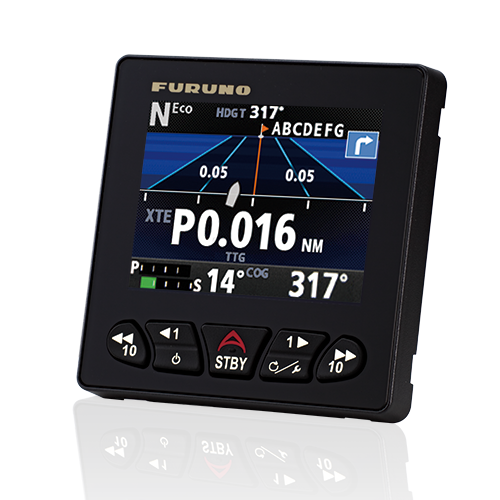 NavPilot 300 is not your ordinary Autopilot
The NavPilot 300 is a revolutionary autopilot. With Fantum Feedback, NavPilot outboard installations no longer require use of a physical rudder feedback unit. This results in a streamlined, simplified installation. Combined with Furuno's unique adaptive learning technology, NavPilot 300 provides unmatched outboard Autopilot performance. Fantum Feedback is designed for planing and semi-displacement outboard vessels from 24 to 50 feet, with one to four outboard engines, where it achieves precise course control from slow trolling to speeds of well over 60 knots.
The NavPilot 300/PG includes the PG700 Fluxgate Compass Heading Sensor with magnetic field distortion correction, providing highly accurate and stable heading information.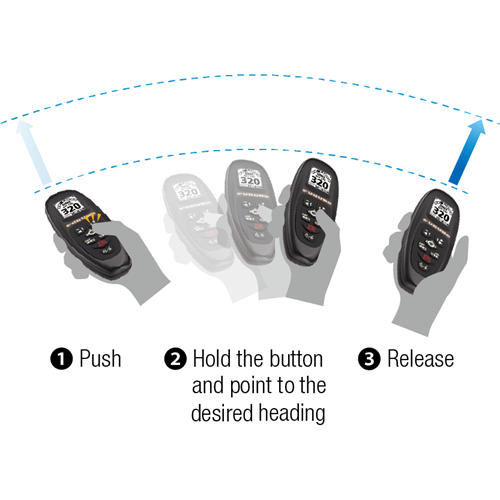 Gesture Control - just push, point and shoot!
The Gesture Controller is a revolutionary and unique way to steer your boat remotely. By using Bluetooth signals, it is possible to control the Autopilot from anywhere on the boat within 10 meters. Just push, hold the button, point to the desired heading and release to let the Autopilot redirect the boat!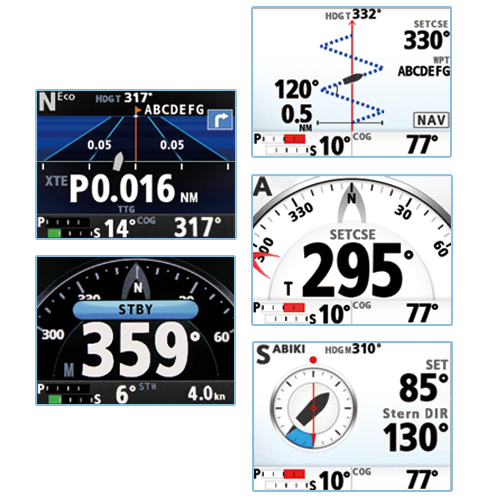 Versatile Display Modes on a vivid 4.1" Color LCD Display
The SABIKI™ mode lets the autopilot control while you are drifting astern, so you can focus on fishing instead of steering. Maintaining heading astern while compensating for wind and tide, SABIKI™ mode is uniquely tailored for Sabiki fishing, jigging and bottom fishing.
Other display modes include Furuno's Highway mode, Auto and Advanced Auto modes, and Fish Hunter mode, where one of four pre-programmed maneuvers can be performed around a specified target at a user selected distance. These include Zig-Zag, Orbit, Figure 8, or a Spiral maneuver. The Fish Hunter feature can also be used for Man Overboard (MOB).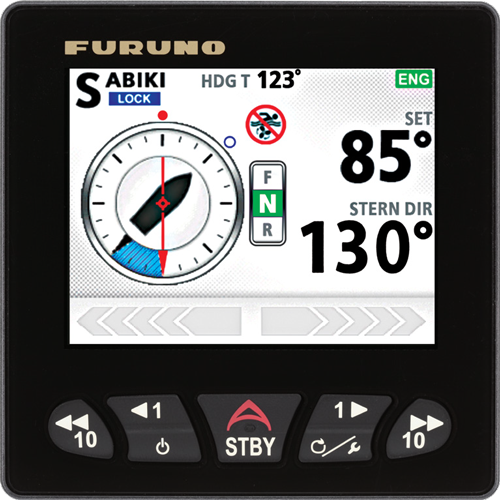 Put more fish in the boat with high-precision FishHunter™ Drive
A Furuno and Suzuki partnership delivers new FishHunter™ Drive features leveraging Suzuki's Precision Control, which automatically adjusts tilt and trim at designated engine RPM. FishHunter™ Drive features are available on the NavPilot 300 with a range of Suzuki outboards outfitted with both hydraulic steering and Dometic Optimus Electronics steering systems, including the DF140BG, DF115BG, DF150AP, DF175AP, DF200AP, DF250AP, DF300AP, DF300B, DF325A, and DF350A.
With Speed Control, the boat will run at a preset speed, adjusting engine RPM as needed to account for changes in wind and tide to maintain a constant speed.
Route Smoothing™ decreases the speed of turns as the boat approaches waypoints while navigating an active route. If the boat speed is too fast when approaching a turn, the boat can overshoot the waypoint, resulting in an undesirable deviation.
Point Lock™ maintains a fixed boat position by controlling the rudder and throttle, countering the effects of wind and current which are constantly working to move the boat. Point Lock™ is an invaluable tool for fishing a wreck or reef, and is also for boaters who occasionally have to wait for a bridge to open so they can pass.*
SABIKI™ Lock is designed for fishermen and takes advantage of the SABIKI™ fishing mode available with the NavPilot 300 Autopilot. With Furuno's SABIKI™ mode, the helm is steered automatically by the NavPilot to maintain vessel position while the angler needs only to adjust the throttle to maintain a fixed position. FishHunter™ Drive's new SABIKI™ Lock expands upon this functionality by controlling both the rudder and throttle to maintain vessel heading, freeing the angler to focus 100% on jigging and other vertical fishing.
* Point Lock feature requires a Rudder Reference Unit (RRU) or Dometic Steering with built-in RRU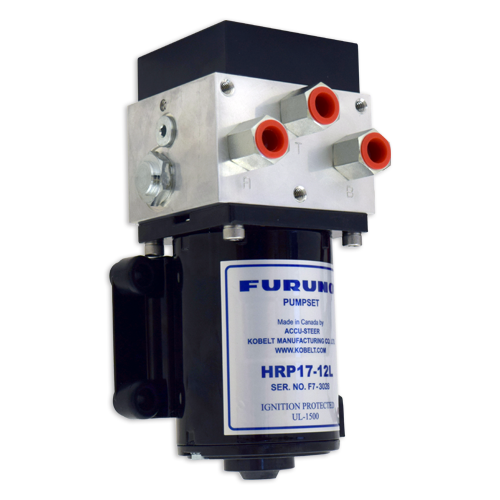 Powerful new tools enhance safety and comfort
The optional SAFE HELM and POWER ASSIST features provide a unique interface to the vessel's hydraulic hand steering system, providing unrivaled comfort and control of steering directly from any manual helm on the vessel. These two modes greatly reduce steering effort and enhance the safety of your autopilot. The POWER ASSIST mode incorporates the SAFE HELM concept and provides speed-based, power assisted steering, which greatly reduces manual helm effort in maneuvering situations. POWER ASSIST is a unique helm-activated assisted steering feature that can augment or replace separate electric and power-robbing, engine-driven power steering systems on many vessels. POWER ASSIST reduces steering system complexity and costs while increasing economy.
SAFE HELM and POWER ASSIST modes will require the optional FPS8 Power Steering Module and an appropriate HRP Pumpset.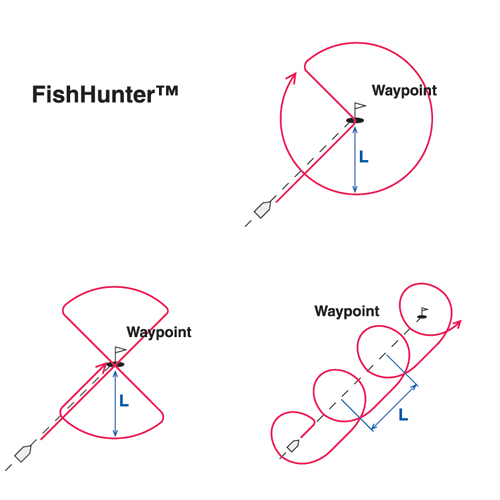 Integrate your helm with NavPilot's FishHunter mode
FishHunter mode is a unique feature of FURUNO's NavPilot series. Find a fish target with your FURUNO sonar/sounder or bird target with your FURUNO radar and feed it to the NavPilot The NavPilot will activate the FishHunter mode to perform square, zigzag, circle, orbit, spiral or figure-eight maneuvers around the specified target at a user selected distance. This feature can also be used for Man Overboard (MOB).
*RRU (Rudder Reference Unit) required to enable Fish Hunter mode on NavPiot 711C/OB models
*FishHunter mode and NavPilot 300's FishHunter Drive for Suzuki Outboards are different features with their own requirements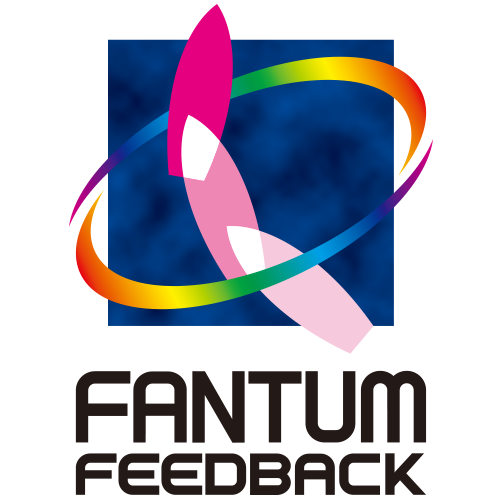 Furuno Fantum Feedback
With Fantum Feedback, NAVpilot outboard/sterndrive installations no longer require use of a physical rudder feedback unit. NAVpilot software clears the path to a simplified installation, while also delivering enhanced steering control.
NavPilot 300 First Look
Join Capt. Matt Watson as he takes you on a tour of the NAVpilot 300 AutoPilot with Gesture Controller. Learn how easy it is to set and adjust your course and how to easily steer your boat with a click, point, and release of the Gesture Controller. You will also see how to operate the SABIKI™ Mode with the Gesture Controller while standing at the stern of the boat.
Product Consists Of
Cables
Autopilot Pumps
Miscellaneous Accessories
Product Consists Of
Product Consists Of
$1,695.00
Adaptive Autopilot with 4.1" Color LCD and Gesture Controller
$795.00
Fluxgate Magnetic Sensor With Enhanced Stability By A Solid-State Rate Gyroscope, w/ 6M Cable
Cables
Cables
$86.00
NMEA2000 Heavy Cable, 1 Meter, Male-Female connectors
$110.00
NMEA2000 Heavy Cable, 2 Meter, Male-Female connectors
$180.00
NMEA2000 Heavy Cable, 6 Meter, Male-Female connectors
$55.00
NMEA2000 Micro Cable, 1 Meter, Female Connector + Pigtail
$80.00
NMEA2000 Micro Cable, 2 Meter, Female Connector + Pigtail
$70.00
CBL NMEA2K MICRO-F 6M S-END
$125.00
CABLE ASSY YANMAR VC10
Autopilot Pumps
Autopilot Pumps
$450.00
600CC/MIN OCTOPUS PUMP, 12V, 0.6 Cubic Inches per second (For Ram sizes less than 8 Cubic Inches in volume)
$450.00
1,000CC/MIN OCTOPUS PUMP, 12V, 1.0 Cubic Inches per second (For Ram sizes from 7-12 Cubic Inches in volume)
$450.00
1,600CC/MIN OCTOPUS PUMP, 12V, 1.6 Cubic Inches per second (For Ram sizes from 15.1 - 24 Cubic Inches in volume)
$810.00
24 0.5 CUBIC INCH P/SEC PUMP 24V (For Ram Sizes less than 8 Cubic Inches in Volume)
$810.00
Autopilot Pump, 24 VDC, 1.1 Cubic Inches Per Second (For Ram Sizes of Up to 13 Cubic Inches in Volume)
Miscellaneous Accessories
Miscellaneous Accessories
$470.00
NavPilot 300 Gesture Controller
$47.00
NMEA2000 T-Connector, Female/Female/Male
$22.00
NMEA2000 Micro Terminator, Male
$22.00
NMEA2000 Micro Terminator, Female
$375.00
Rudder Reference Unit for NAVpilot
$2,750.00
Optional interface kit that allows NavPilot 700 series to control Volvo Penta IPS Systems
$950.00
NavPilot 700 Series Power Steering Module, for use with HRP-style pumps only
$90.00
NAVPILOT 300 SOF UPDATE KIT*
$200.00
Bracket Kit for NavPilot 300
$1,295.00
YAMAHA HM GATEWAY*