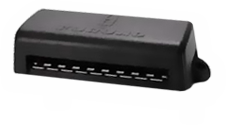 MSRP: $210.00
Junction Box - NMEA2000
Prices and Specifications Subject to Change Without Notice.
All prices shown are in USD. Prices are valid in US and Canada only.
Junction Box for any NMEA2000 Network
The FI5002 is an NMEA2000 Certified, 6-Port Junction Box for use with for use with any NMEA2000 network. The FI5002 features 2 NMEA2000 backbone ports, as well as 6 NMEA2000 ports. It will support up to 2A or 40 (LEN) on a 12VDC network.The FI5002 will also support 24VDC networks.
For more information please contact Furuno USA, Inc.