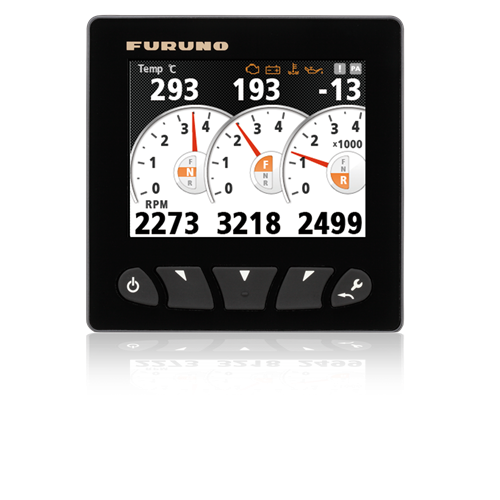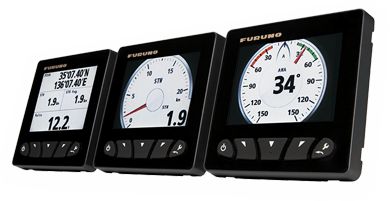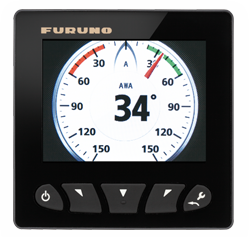 MSRP: $495.00
4.1" Color LCD Instrument Display
Power Usage15 VDC CAN bus
Prices and Specifications Subject to Change Without Notice.
All prices shown are in USD. Prices are valid in US and Canada only.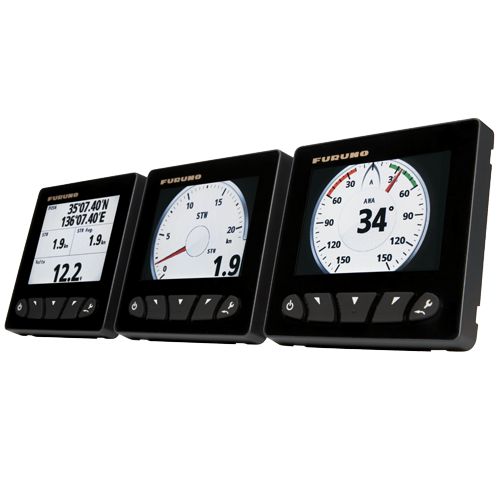 All your info - all in one place
The FI70 is a brand new instrument display featuring a vibrant 4.1" Color LCD screen. The screen is bonded for fog-free performance and is perfectly visible even in bright daylight. a variety of external sensors can be connected via the CAN bus network for simple and reliable operation.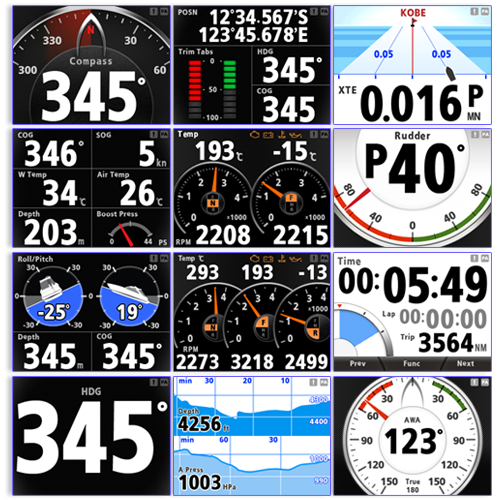 Amazing user interface and customization
With the FI70, almost anything can be customized. Conveniently choose the way you want information to be displayed, in a way that is most relevant to you.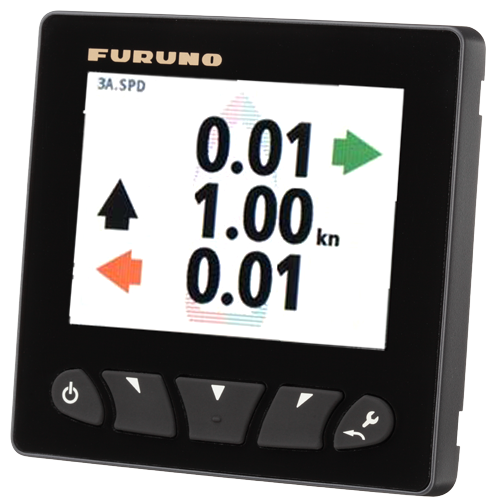 Detailed Satellite Compass Information
The FI70 can be used to set detailed parameters for the SCX20 and SC33 Satellite Compass. You can assign essential parameters such as ship's width, length and height as well as the exact antenna position to allow the Satellite Compass to operate at peak efficiency. The display can also be used as an effective Satellite Compass Indicator, capable of displaying 3-Axis Speed (forward-aft, transverse port-starboard at the bow, and transverse port-starboard astern). This information can be displayed in either graphical or digital numeric format, and is useful in evaluating detailed motion at berth or to see how the vessel has drifted.
Heave, representing the upward and downward motion of the vessel, can also be displayed. This display offers an up or down arrow indicating direction of heave, along with a numeric value to indicate distance.
The FI70 can even be used to to display the status of GPS satellites that the SCX20 and SC33 rely on to operate.
Cables
Miscellaneous Accessories
Cables
Cables
$50.00
NMEA2000 Micro Cable, 1 Meter, Male-Female connectors (straight)
$60.00
NMEA2000 Micro Cable, 2 Meter, Male-Female Connector
$80.00
NMEA2000 Micro Cable, 6 Meter, Male-Female Connector
$35.00
NMEA2000 Micro Cable, 1 Meter, Female connector (straight) + Pigtail - When 0 Stock, go to 001-507-010-00
$55.00
NMEA2000 Micro Cable, 1 Meter, Female Connector + Pigtail
$80.00
NMEA2000 Micro Cable, 2 Meter, Female Connector + Pigtail
$70.00
CBL NMEA2K MICRO-F 6M S-END
Miscellaneous Accessories
Miscellaneous Accessories
$270.00
Analog - NMEA2000 Converter
$645.00
Wind Transducer w/30m Cable - Analog
$75.00
FRONT MOUNT KIT FI70
$275.00
NMEA2000 STARTER KIT
Recommended Additions
FI5001

$520.00 Details

TZT9

$4,695.00

NavNet TZtouch 9" Multi Touch, Multi Function Display W/3M LAN Cable (GPS/WAAS receiver, UHD Radar, and Network Fish Finder can be added.)

Details

TZTL12F

$2,495.00

NavNet TZtouch2 Chart Plotter/Fish Finder, 12" Touch Screen Display

Details