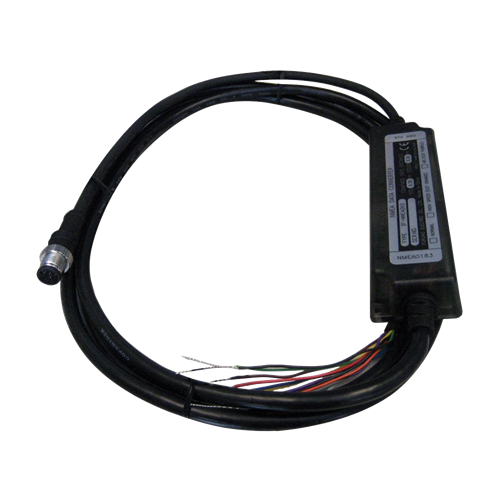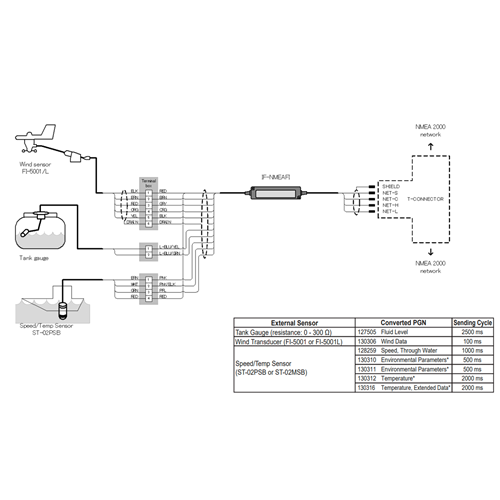 MSRP: $270.00
Analog - NMEA2000 Converter
Prices and Specifications Subject to Change Without Notice.
All prices shown are in USD. Prices are valid in US and Canada only.
Using an FI70, TZtouch2/3/or XL MFD, the IF-NMEAFI can be configured to convert one of the following types of analog data to NMEA2000:
FI5001/L Wind Sensor
Tank gauge
Water Temperature
Water Speed
Only one sensor can be connected to an IF-NMEAFI at a time. The IF-NMEAFI outputs specific PGNs for the connected analog device.
The IF-NMEAFI can be configured for one of the analog devices by using a Furuno FI70 Data Repeater, TZtouch2, TZtouch3, TZTXL MFDs, or Suzuki SMD7/9/12/16 MFDs
The IF-NMEAFI comes defaulted for use with a tank gauge. If using the IF-NMEAFI as a tank gauge, one of the devices listed above is required to set the parameters.