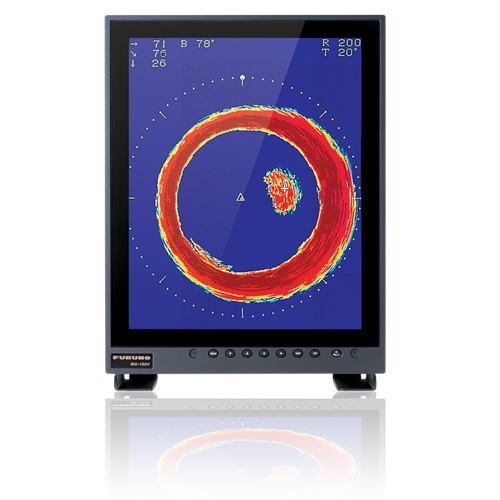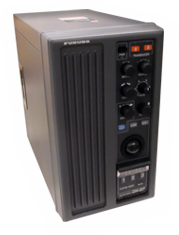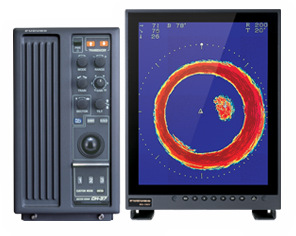 MSRP: Call For Price
Black Box Sector Scan Sonar, 162kHz
Display TypeSupplied Separately
Prices and Specifications Subject to Change Without Notice.
All prices shown are in USD. Prices are valid in US and Canada only.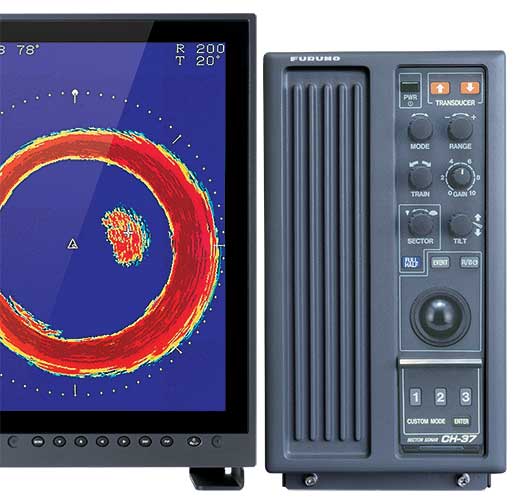 High speed, multi-sector scanning
The CH37BB is a high-performance color sonar suited for bottom trawlers, tuna seiners and other fishing vessels. Based on Furuno's exclusive multi-sector beam-forming technology, it provides the combined advantages of searchlight and omni-directional sonars at a reduced cost. The CH37BB shows vivid and clear underwater images in five display modes—Full-circle, Vertical-fan, Semi-circle and Vertical-fan, 1.5x Zoom and 3D graphics.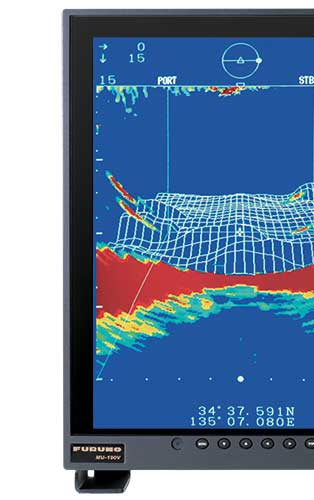 Amazing 3D overlay for realtime fish and bottom echoes
The 3D graphics mode shows a frontal or oblique perspective of the seabed, viewed aft from the vessel. The vertical fan beam fixed in the athwartship direction is used to provide the 3D bottom image. The 3D image is overlaid with realtime fish and bottom echoes. This mode is particularly useful for bottom trawlers.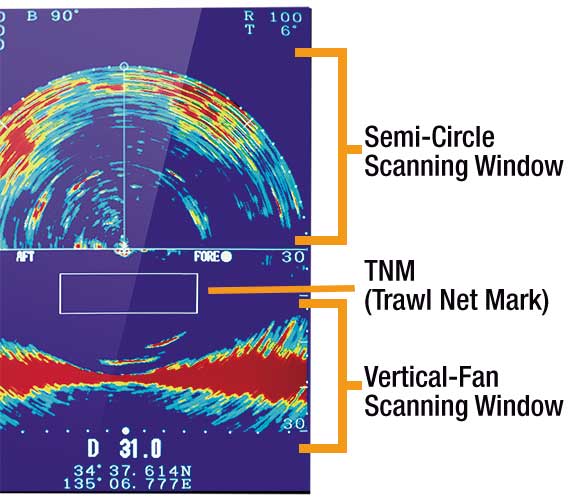 Powerful dual mode for precise net placement
Full-circle scanning (with the capability of scanning a user-specified sector area in a reduced time) presents a picture like a scanning sonar with adjustable tilt for rapid location and tracking of fish targets. Vertical-fan scanning uses a fan-shaped sounding beam directed downward with up to 180° vertical sector coverage presenting an echosounder-like cross section of the underwater situation. The Vertical-fan mode greatly supports your fish finding operation. It is also useful for monitoring the net shape and for bottom fish detection. The Dual mode shows the vertical and horizontal presentation on the same screen. It is useful to evaluate the distribution of fish school in horizontal and vertical planes. A TNM (Trawl Net Mark) can be displayed at vertical plane on the vertical-fan scanning and dual modes. By inputting net height and width dimensions, the operator can overlay the net mouth opening.
Product Consists Of
Cables
Miscellaneous Accessories
Product Consists Of
Product Consists Of
$600.00
Cable Assembly, Transceiver to Hull Unit, 5 Meters
$600.00
7 Foot Stainless Steel Soundome Shaft. (2.2 Meters)
$7,275.00
162kHz Tranceiver
$7,740.00
162kHz Hoist Unit with 400mm Shaft Travel
$12,750.00
162kHz Soundome with 3.7 Meter Cable Assembly
$1,575.00
Motion Sensor with 10 Meter Cable Assembly
$7,750.00
PROCESSING/CONTROL UNIT CH37BB
$450.00
CBL ASSY 06S4076 15M CH37
$4,350.00
HULL UNIT ASSY CH37BB 113/162
Cables
Cables
$1,150.00
CBL ASSY 06S4076 50M CH37
$750.00
CBL ASSY 06S4076 30M CH37
$450.00
CBL ASSY 06S4076 15M CH37
Miscellaneous Accessories
Miscellaneous Accessories
$1,170.00
MTG BRACKET W/ KNOBS MU190V
$2,590.00
PCB 06P0190 TXA 113KHZ CH37
$2,650.00
PCB 06P0190C(LF) TXA