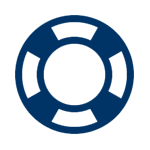 Can't find what you are looking for?
Maybe try the forum or register your product.
Product Consists Of
Cables
Miscellaneous Accessories
Product Consists Of
Cables
Cables
$125.00
INTERCONNECT CBL 10M FA170
$85.00
Antenna Cable Assembly, 2 x TNC-P, 15 Meters
Miscellaneous Accessories
Miscellaneous Accessories
$150.00
VHF WHIP ANTENNA CX4-3/FEC *
$1,670.00
The GVA100/DB1 is a GPS/VHF combination antenna with DB1 Junction Box. This product does not include the required VHF antenna. A UAIS rated VHF Antenna is a required option - use CX4-3 or purchase locally.
$160.00
DISPLAY FLUSH MOUNT KIT FA1702
$35.00
REPLACEMNT KIT OP05-140 FA1702
$22.00
FA1702 FLUSH MOUNT CUSHION KIT
$40.00
WATERPROOF REAR KIT FA170
$350.00
Cable Assembly, Pilot Plug to PC Converter
$250.00
PILOT PLUG TO USB CONVERTER 1M*
$100.00
ANTENNA FIXING BRKT CP05-14001