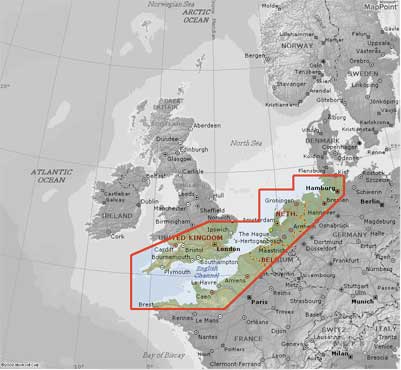 MSRP: $150.00
Channel-Hamburg: High quality currents
Chart TypeTides and Currents
Prices and Specifications Subject to Change Without Notice.
All prices shown are in USD. Prices are valid in US and Canada only.
High Quality Currents - Channel-Hamburg
The Channel to Hamburg currents chart pack includes high quality currents data for the southern UK.
Please note that this chart is available only for MaxSea Time Zero PC Software Products, and is not intended for use with NavNet.
To purchase this chart pack, you will need to provide your MaxSea TimeZero Serial Number to your local authorized Furuno dealer. The serial number can be located on the MyMaxSea Installation Card included with your software package.
Click here to download chart from MapMedia.com. Note that you will need to purchase an unlock code from your Authorized Furuno Dealer.