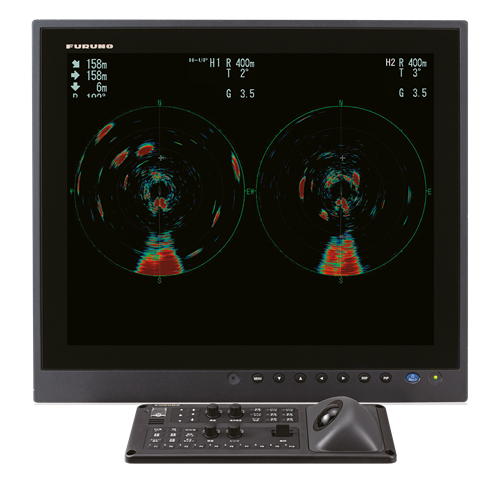 MSRP: Call For Price
MUST ADD SONAR HOIST
Black Box Full-Circle Scanning Sonar, less hull unit assembly and cable
Display SizeSupplied Separately
Display TypeSupplied Separately
Prices and Specifications Subject to Change Without Notice.
All prices shown are in USD. Prices are valid in US and Canada only.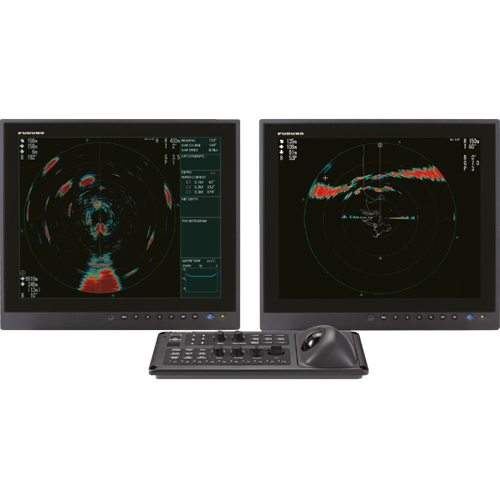 Fishing ground analysis from every possible angle!
Furuno FSV Scanning Sonars have long been a favorite among commercial fishermen, providing reliable, consistent detection of fish and seabed conditions with revolutionary, enhanced signal processing technology. The FSV85Mk2 delivers a combination of highly sensitive sensors and Furuno's new processing technology, allowing for longer range detection than ever before while maintaining high resolution targets.
The FSV85MK2's digital filter regulates noise interference, providing a clear view of the display at high speed without affecting the Sonar's performance. The stabilization function compensates for the effects of pitch and roll, ensuring stable detection of sea currents and schools of fish even in poor weather conditions. Plus, the greatly reduced raise/lower time of the transducer allows for quick adjustment to prevent damage to the transducer when seconds count.
The FSV85Mk2 is capable of a dual display configuration to view information on two monitors, which is very useful for comparing different information quickly.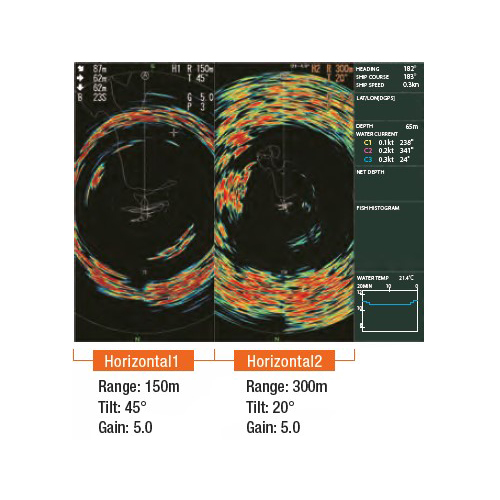 Multiple Search Modes including Horizontal, Slant, and Dual mode
The Horizontal display mode provides a 360 degree picture around the vessel. The H2 mode shows one of four kinds of horizontal display combinations: PORTRAIT, LANDSCAPE, RIGHT INSET, or LEFT INSET. The range, tilt, gain, and user program are set independently for each display.
Slant mode provides a half-circle (180 degree) picture, like a Half-Circle Sonar.
The FSV85MK2 is the world's first Sonar in its class to combine two vertical sections in Horizontal and Vertical display combinations. The Sonar is capable of recording a vertical cross-section (0-90°) in either one or two directions, allowing the user to compare two schools of fish at the same time!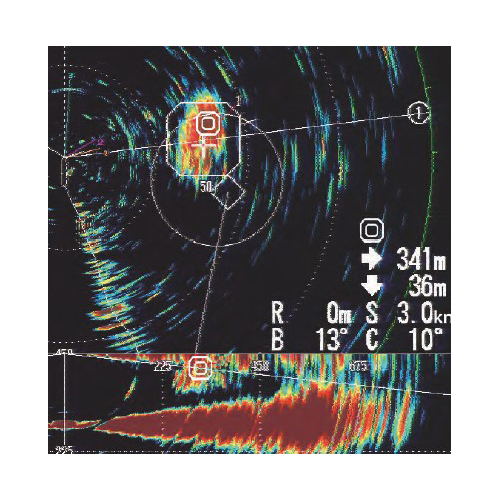 Target Lock feature with Fish Concentration and Histogram displays
The FSV85MK2's Fish Estimate feature compares the volume of two schools, while the Target Lock function automatically tracks schools of fish while calculating their speed and direction. When placing the Target Lock mark on a school of fish, the FSV85MK2 will display the distance and depth from the vessel to the school. The combination of highly sensitive sensors and Furuno's processing technology allows for longer range detection than ever before while maintaining high-resolution targets. It is also possible to track a fixed position such as a sea current.
With the Fish Concentration and Histogram display working in conjunction with the Target Lock function, the FSV85MK2 can display the relative volume of fish in the estimate mark. This helps you to make the right decision when casting your net. Up to two fish quantity marks can be displayed on one screen, and the response of each is displayed as a histogram. This is very useful for determining the amount of fish in the school.
Product Consists Of
Choose Sonar Hoist
Cables
Miscellaneous Accessories
Product Consists Of
Product Consists Of
Call For Price
TRANSCEIVER UNIT FSV85MK2
$3,525.00
CONT UNIT W/10M CBL FSV85/25MK
Call For Price
PROCESSOR UNIT FSV85MK2
$525.00
CBL HULL/XCVR 8M FSV35/85
Choose Sonar Hoist
Choose Sonar Hoist
Must Add Sonar Hull Unit
Call For Price
HOIST UNIT 1100MM FSV85MK2
Cables
Cables
$300.00
CBL VV-BB-CJ .3SQX5P 10M FSV
$500.00
CBL VV-BB-CJ .3SQX5P 20M FSV
$750.00
CBL VV-BB-CJ .3SQX5P 30M FSV
$990.00
CBL VV-BB-CJ .3SQX5P 40M FSV
$1,190.00
CBL VV-BB-CJ .3SQX5P 50M FSV
$1,490.00
CBL VV-BB-CJ .3SQX5P 60M FSV
$2,500.00
CBL VV-BB-CJ .3SQX5P 100M FSV
$350.00
LAN CBL KIT CP10-10100 10M
$720.00
LAN CBL KIT CP10-10120 30M
$1,100.00
LAN CBL KIT CP10-10140 50M
$2,900.00
LAN CBL KIT CP10-10150 100M
Miscellaneous Accessories
Miscellaneous Accessories
$1,375.00
TRKBL SUB CONT UNIT FSV35/85
$4,000.00
CONTROL BOX EXTN BOX FSV255
$975.00
RECTIFIER AC/24VDC
$115.00
SPEAKER/EXTERNAL TYPE SEM-21Q