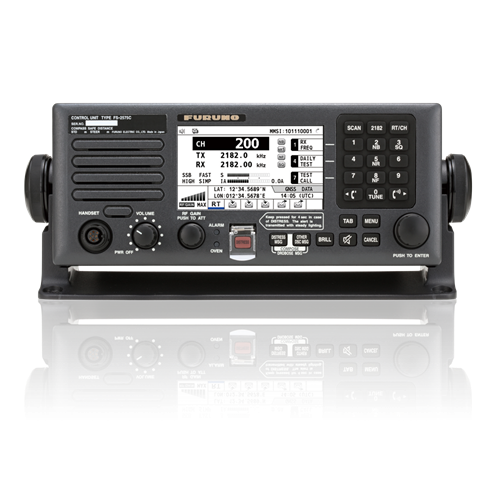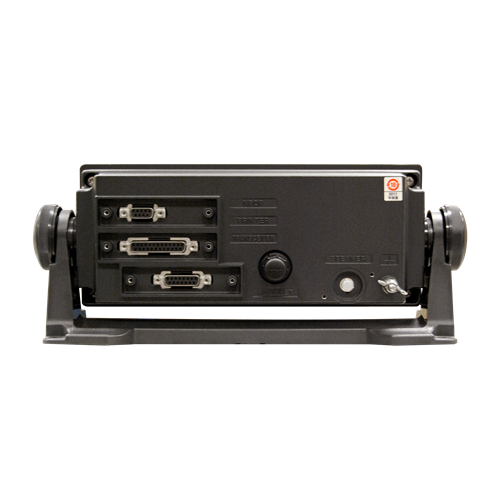 MSRP: $9,995.00
250 Watt MF/HF GMDSS Compliant Radiotelephone with DSC
Prices and Specifications Subject to Change Without Notice.
All prices shown are in USD. Prices are valid in US and Canada only.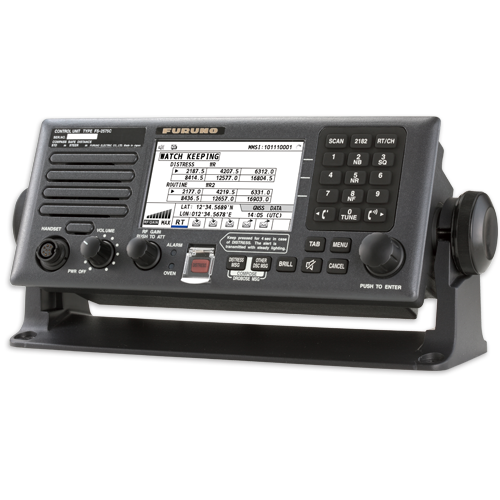 Reliable MF/HF radiotelephone with integrated DSC/DSC watch receiver
The 250 Watt FS2575 MF/HF Radiotelephone with DSC capability facilitates both general and GMDSS communication. It can operate as a DSC transceiver and as a DSC Watch Receiver on all distress and safety frequencies in MF and HF bands. An optional IB585 NBDP terminal can be connected to the transceiver unit for maritime telex operation and distress message/maritime safety information handling. It features a bright, high-contrast 4.3" color LCD (480x272 pixels). Multiple display configurations are available, as well as a Night Mode (white text on black background display) for wheelhouse operation. Instant selection of 256 user-specified channels is provided with a rotary knob or direct keypad input. Quick access to DSC message composition is available by dedicated keys on the control unit. The FS2575 fully meets GMDSS carriage requirements for SOLAS ships operating in A3 and A4 sea areas, as well as ITU recommendation on digital selective calling system for use in the Maritime Mobile Service, ITU-R M.493-13.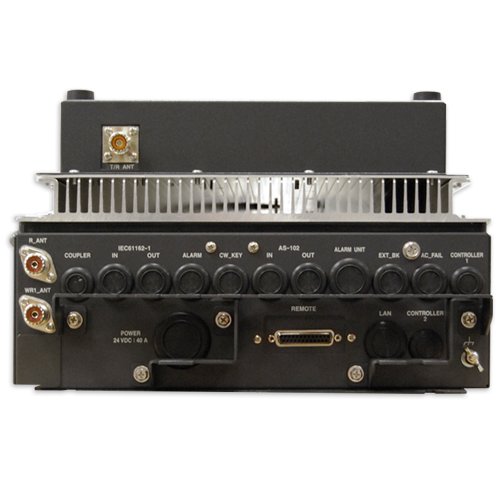 Capable of distress, safety and routine communications
Three quick-access functions may be assigned which become instantly accessible via keys1, 4 and 7 on the numeric keypad. Functions available for quick-access include: TX frequency setting, RX frequency setting, class of emission setting, AGC setting, output power setting, TX frequency monitoring, display of a list of test messages, display of a list of message files, execution of daily test, listing of log files, and intercom functions. Numbers are assigned for each of the menu items, and the operator can access each of the menu items either by turning and pressing PUSH TO ENTER knob to select menu items or simply pressing number on the numeric keypad.
Product Consists Of
Cables
Miscellaneous Accessories
Product Consists Of
Product Consists Of
$2,020.00
Antenna Coupler, FS2575/5075
$1,185.00
Control Unit, FS1575/FS2575 w/ Handset & Bracket
$6,575.00
FS2575 Transceiver
$215.00
CBL COUPLER 10M 05S0793 ARMOR
Cables
Cables
$25.00
TTYCSLA-4 FOUR PAIR LOW SMOKE
$280.00
CONTROL CABLE ASSY 20M FS2575
$380.00
CONTROL CABLE ASSY 30M FS2575
$480.00
CONTROL CABLE ASSY 40M FS2575
$580.00
CONTROL CABLE ASSY 50M FS2575
$185.00
PRINTER CABLE ASSEMBLY 05S9486-1
$395.00
CBL COUPLER 20M 05S0793 ARMOUR
$575.00
Cable Coupler 30 Meter 05S0793 Armour
$710.00
CBL COUPLER 40M 05S0793 ARMOUR
$935.00
CBL COUPLER 50M 05S0793 ARMOUR
Miscellaneous Accessories
Miscellaneous Accessories
$115.00
FS1575 FLUSH MOUNT KIT
$2,150.00
PCB 05P0867B(LF) PA FS2575
$590.00
INSTALLATION MATERIALS CP05-09010(10M)
$720.00
INSTALLATION MATERIALS CP05-09020(25M)
$40.00
INST MANUAL FS1575/2575
$50.00
OPERATOR MANUAL FS1575/2575