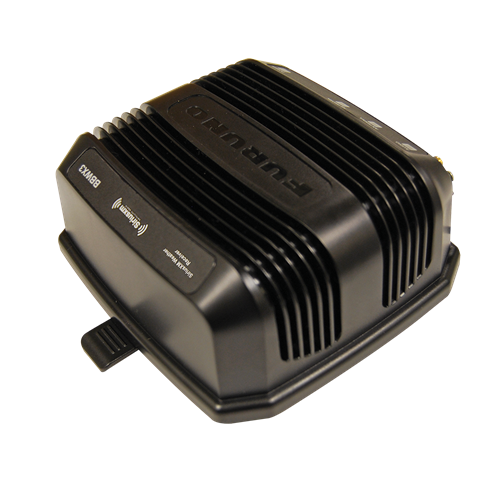 MSRP: $800.00
Sirius/XM Satellite Weather Receiver for NavNet 3D & TZtouch/TZtouch2
Receiver TypeSirius Satellite Weather
Prices and Specifications Subject to Change Without Notice.
All prices shown are in USD. Prices are valid in US and Canada only.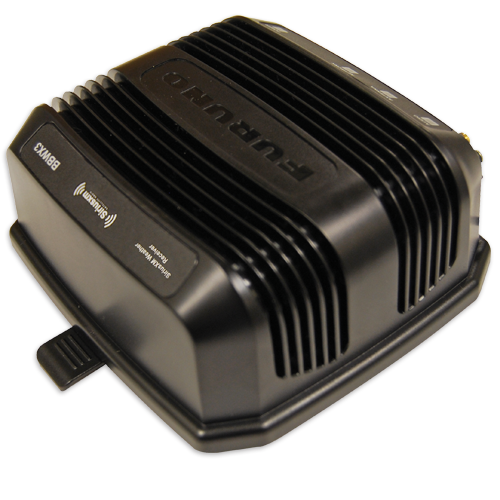 Keeping track of weather is easier than ever!
Keep track of the weather with Furuno's BBWX3 Third-Generation Sirius/XM Satellite Weather Receiver for NavNet 3D, NavNet TZtouch and NavNet TZtouch2 series MFD's! Furuno and Sirius/XM have teamed up to bring you live, up-to-date weather information and forecasting to give you peace of mind, no matter when or how you are using your boat. The weather information is obtained from the weather industry's leading experts and is delivered via digital receiver through Sirius/XM's Marine Weather services. (SiriusXM antenna and subscription sold separately.)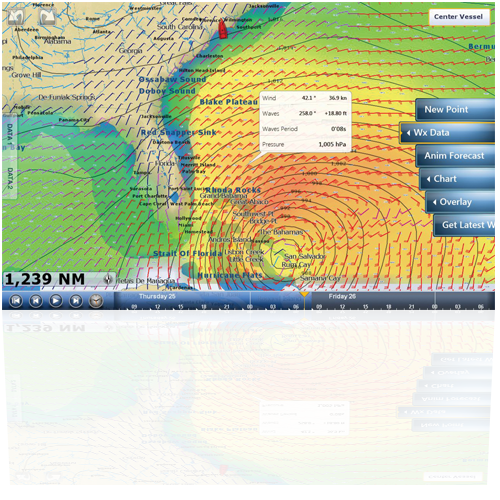 Overlay real-time weather information onto your Raster of Vector cartography
With the BBWX3, your NavNet display will have the ability to receive high-quality and comprehensive weather information and forecasting that you can overlay onto your raster and vector charts.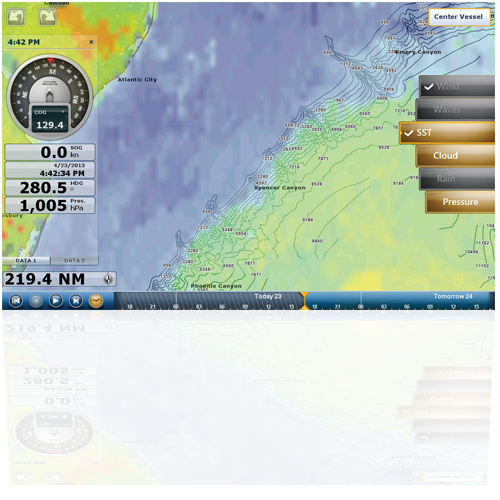 Critical information is right at your fingertips
View premium weather content, such as current weather reports, NOWRad® nationwide high resolution weather radar imagery and high-resolution Sea Surface Temperature images that can help fishermen locate hot spots.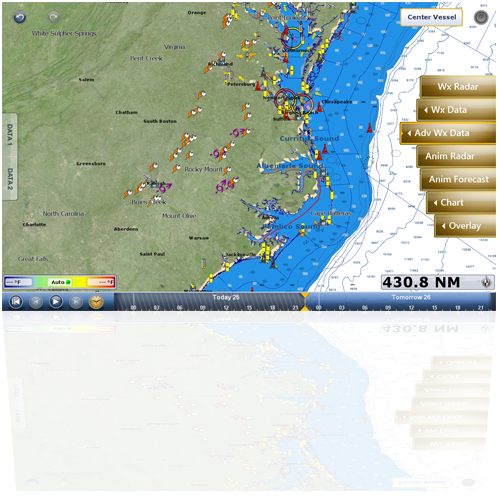 It's like having your own personal weatherman
Now you can have your weatherman with you 24/7 with your TRUE color Radar/Chart Plotter and Sirius Marine Weather! Only, this weatherman can show you more than just the weather. Easily view critical fishing information such as plankton, altimetry, lightning strikes and more!
Cables
Miscellaneous Accessories
Cables
Cables
$55.00
BBWX3 ANTENNA CABLE 35'
Miscellaneous Accessories
Miscellaneous Accessories
$100.00
BBWX3 SRA-50 ANTENNA ASSY W/CBL