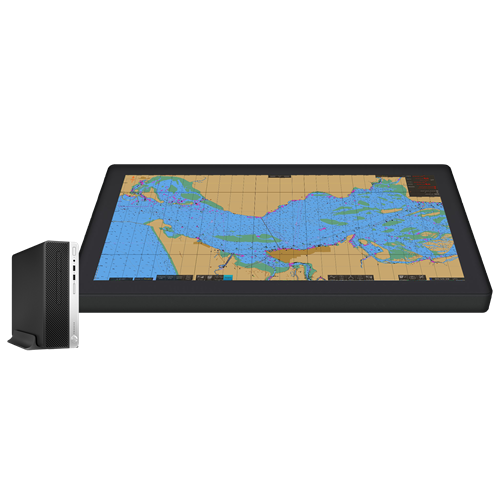 MSRP: $8,000.00
CHART PLANNING STATION
Prices and Specifications Subject to Change Without Notice.
All prices shown are in USD. Prices are valid in US and Canada only.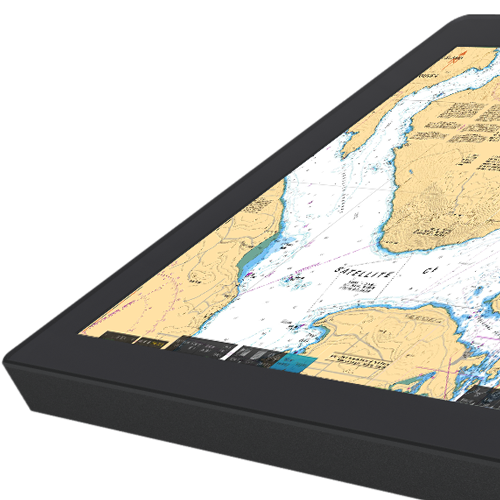 Incredibly fast and responsive ECDIS enhancement
The Furuno FMD/CT-PLAN is a PC-based touch screen planning solution that allows the bridge team to quickly and effectively create and manage routes, and monitor voyages and vessel traffic while providing many other useful features and functions. This incredibly responsive system is used in conjunction with a compatible touch-screen 4K resolution display (not included) and at least one Furuno ECDIS, such as the FMD3200 series. Connection to a Furuno ECDIS or INS is simple, consisting of a single LAN cable, or via the HUB3000 if multiple EC3000's are installed.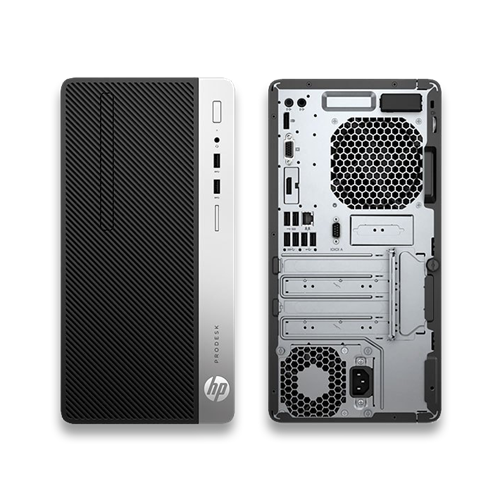 Powerful PC self-configures with your ECDIS
The FMD/CT-PLAN consists of a powerful but compact PC and software, along with the dongle license. Providing an unbelievably responsive multi-touch interface, scrolling and zooming with ENC's is incredibly fast and easy. The system can be used with almost any Hatteland 4K touch screen monitor. Virtually no configuration is required, as the FMD/CT-PLAN will automatically obtain NAV data and ship parameters from the connected ECDIS system. The system works in parallel with the FMD ECDIS, providing route planning and sharing, while also sharing that system's cartography, such as NOAA ENC's and Admiralty charts. It can operate passively and remotely so as not to interfere with safe navigation on the bridge.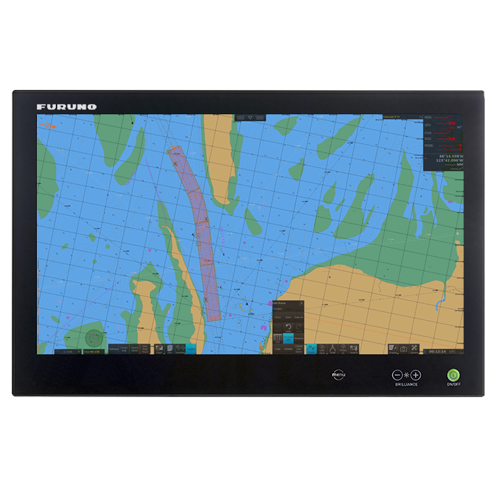 The Perfect Route Planning Station
The FMD/CT-PLAN does not take the place of a required, type-approved ECDIS, but it does add many useful enhancements. The system can display GRIB files for weather information and overlay, and Radar and AIS overlay are available for planning and monitoring purposes when that information is provided over the LAN. An intuitive Search function allows the operator to quickly 'zoom' to ports or other named chart items anywhere coverage is available, and an onboard Document Viewer allows for the display of PDF's and other files for quick and straightforward large-screen collaboration and editing. The FMD/CT-PLAN is a perfect solution for vessels in search of a useful route planning and collaboration tool, a larger chart viewing solution, and the ability to simplify route creation while allowing for direct vessel monitoring.
Marine Monitors
Marine Monitors
$10,000.00
32" Hatteland 4K Touchscreen LCD for FMD/CTPLAN ECDIS Planning Station - for Tabletop or VESA Mount
$14,500.00
43" Hatteland 4K Touchscreen LCD for FMD/CTPLAN ECDIS Planning Station - for Panel Mount only
Call For Price
55" Hatteland 4K Touchscreen LCD for FMD/CTPLAN ECDIS Planning Station - for Panel Mount or in fixed horizontal/chart table installation
Call For Price
55" Hatteland 4K Touchscreen LCD for FMD/CTPLAN ECDIS Planning Station with Color Calibration and AC-Power Articulating Chart Table hardware with raise/lower and tilt control