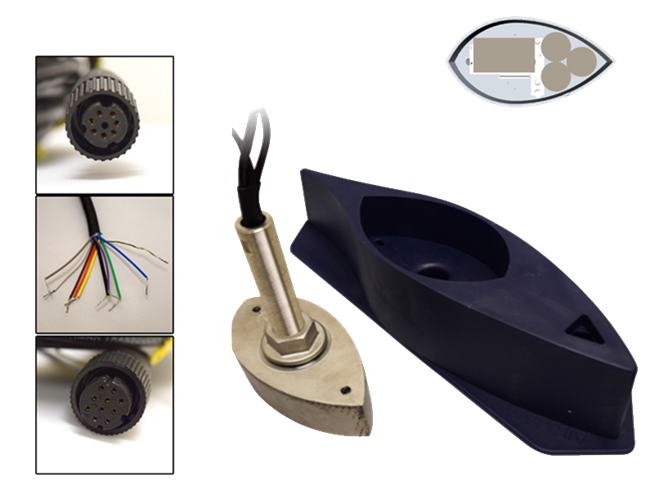 MSRP: $3,000.00
Stainless Steel Through Hull Combo Transducer for DFF3D
Beam Angle120 Degrees and 20 Degrees and 6 Degrees
Frequency165 kHz and 50 kHz and 200 kHz
Housing TypeStainless Steel
Prices and Specifications Subject to Change Without Notice.
All prices shown are in USD. Prices are valid in US and Canada only.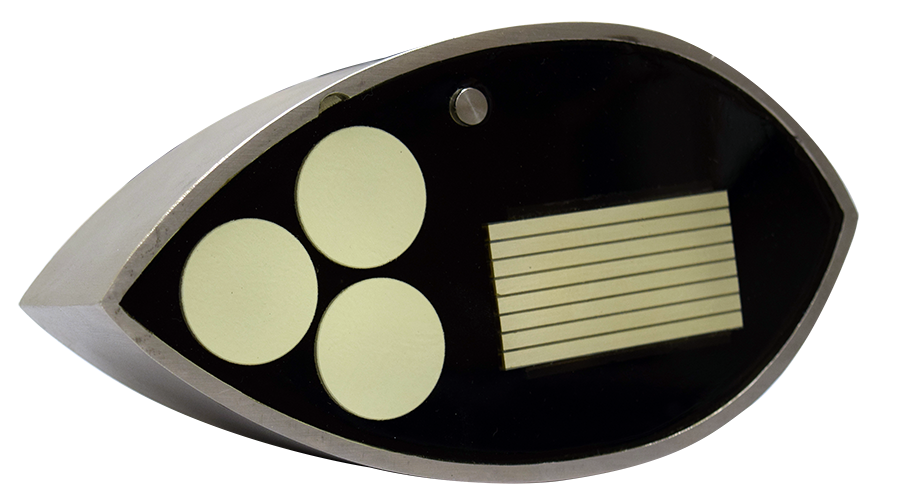 Stainless Steel Combination Thru-Hull
The 165T-50/200-SS260 includes the DFF3D elements along with 50/200 kHz elements and temperature and motion sensors. It can be connected to the DFF3D Multi-Beam Sonar along with one sounder. These transducers save money and space compared to purchasing and installing two separate transducers.
Standard Features
Stainless Steel Thru Hull with high speed fairing block. Can be flush mounted in keel without using fairing block

DFF3D operating frequency: 165 kHz

Built-in motion sensor

Built in temp sensor

1kW, 50/200 kHz, 20/6 ° beam angles for sounder elements - the same elements as an Airmar B164 transducer.

All of these elements are built into an Airmar SS260 housing.

12M Cables with 10-Pin Connector for sounder, 7 pin connector and a pigtail cable for the DFF3D

Recommended for a TZtouch2 or a TZtouch/DFF1, and DFF3D installation