Introducing NavNet TZtouch3, a system designed for fishermen who want to up their game!
With edge swipe features and single-tap options, plus all the power you've wanted and more, TZtouch3 is a game changer.
---
Three MFD options, each with a powerful quad-core processor for lightning-fast response:
TZT12F
Hybrid 12" display with RotoKey™ and buttons for added accessibility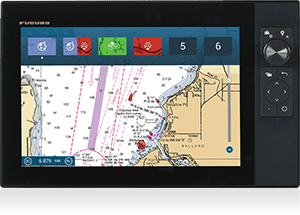 TZT16F
16"Multi-Touch IPS Display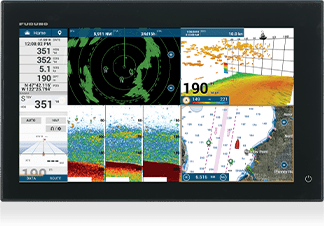 TZT19F
19"Multi-Touch IPS Display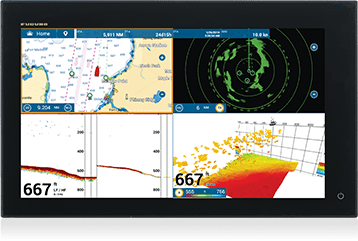 ---
Built-in Dual Channel 1 kW TruEcho CHIRP™ & CW Fish Finder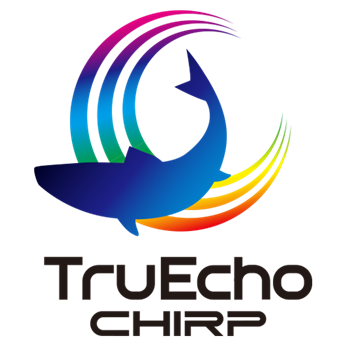 NavNet TZtouch3 incorporates a powerful internal 1kW TruEcho CHIRP™ Fish Finder. For many, this is the perfect Fish Finder, but for some, they need even more. If you're looking for a powerful CHIRP Fish Finder that delivers the ability to see deeper than ever before, we bring you Deep Impact (DI-FFAMP), a high-powered 2kW/3kW amplifier that connects to the internal TruEcho CHIRP™ Fish Finder.
---
Pin Code Lock - require a password to access your NavNet TZtouch3 upon startup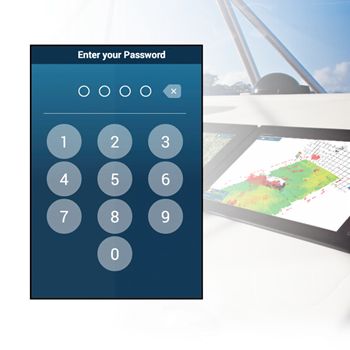 You spoke, and Furuno listened. The new PIN CODE Lock feature on NavNet TZtouch3 allows you to require a four-digit password to be entered upon startup, keeping your data safe against theft.
---
Powerful NXT Radars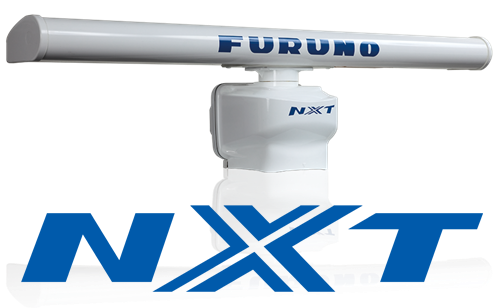 Furuno provides the most powerful Solid-State Doppler Radars on the market, with exceptional close-in and long-range detection.
The beauty of NavNet TZtouch3 is not only in its elegance, simplicity, and power, but in its scalability - the perfect helm suite can be as big or small as you need.
Add AIS, VHF, Compass, Weather, or choose from the world's best Radars and Fish Finder options to dial in your helm for fishing, cruising or sailing, to make the most of your time and keep you safe on the water.
---

Edge Swipe gestures are as simple as your phone.
Edge Swipe from the left to bring up Navigation data


Edge Swipe from the right of the screen to bring up the menu of often-used functions


Edge Swipe up from the bottom to view and toggle commonly used items & layer them on your screen


Edge Swipe down from the top to select your Quick Pages - single-tap screen configuration presets
It's that simple!

Never lose your Waypoints, Routes, or Settings again with TZ Cloud backups!
Create your routes at home using TZ Navigator, a web browser*, or TZ iBoat iOS App, then retrieve them from the cloud & download them to your TZtouch3. You can also create events on your MFD and retrieve them at home, because the data is synchronized automatically & securely to MyTimeZero.
TZ Cloud also stores marks routes, boundaries, photos, and catch data! (*Cloud.MyTimezero.com raster planning charts for US only)

Before you head out, you do your homework. The good news is that TZtouch3 just made it all easier with TZ Cloud and the new TZ First Mate App.
Conveniently view instruments as well as the Fish Finder on your smart devices over the built-in Wireless LAN network using the NavNet Viewer app .


Take full control of your TZtouch3 with the NavNet Remote app - operate and view your system with your smart devices remotely.


Control your TZtouch3 with the scroll pad, cursor pad, and dedicated keys in the NavNet Controller app.


Anglers can use the TZ First Mate app to make a note of what you caught and how big it was when you drop an event mark. Choose the species, enter length & weight, and even take a picture with your phone. View & edit the marks TZ FIRST MATE on your smart devices with the TZ First Mate App, TZ PC Software, or TZ iBoat.

MAPMEDIA VECTOR & RASTER CHART LIBRARY - Freely choose the charts that fit your individual needs
SATELLITE PHOTOFUSION - MapMedia cartography integrates cutting edge algorithms with high-resolution image processing techniques to deliver a fusion of digital navigation charts and satellite photography
DEPTH SHADING - A depth color scale can be applied to both 2D and 3D vector and raster charts, and transparency levels can be adjusted, so that chart data is visible beneath the color shading, allowing you to view water depths at-a-glance with vibrant colors
---
Learn more about NavNet TZtouch3:
TZT12F - NavNet TZtouch3 12" Hybrid Control IPS Display
TZT16F - NavNet TZtouch3 16" All-Glass Multi-Touch IPS Display
TZT19F - NavNet TZtouch3 19" All-Glass Multi-Touch IPS Display