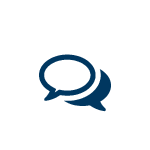 Furuno USA Forum
Before submitting a question to our team, have you checked out the Furuno USA Forum? On the forum you will see thousands of topics, covering the wide array of Furuno products. You may find that the answer to your question is already there!
Contact our team
Due to the COVID-19 virus we have been forced to change the way we conduct business. We are doing our part to flatten the curve and have implemented a work from home policy for the majority of our staff. We have been preparing for this & are confident that we will continue to meet your needs. If you need to contact us, please fill in the form below to send us a message, and someone will get back to you ASAP.
Please note that Furuno USA supports North America, Central America and South America. If you are located outside these areas, please submit your question by clicking here and your question will be routed to the correct Furuno Worldwide Agent.
You can also reach our tech support at the following numbers:
Camas, WA - (360) 834-9300 - 8:00am - 5:00pm PST Monday-Friday
Denton, MD - (410) 479-4420 - 8:00am - 5:00pm EST Monday-Friday