Furuno Software Development Kit
Delivering The Results You Need, The Reliability You Want, And The Dependability You Can Count On!
Furuno's Software Development Kit (SDK) gives OEM developers 100% control, with the ability to integrate Furuno's award-winning Radar and Acoustic sensors into your own custom applications. Choose from a wide variety of Radar and Acoustic sensors. Furuno sensors are perfect for a wide array of applications, including coastal monitoring, land/sea security, government land/sea applications, unmanned vessels, fish farm monitoring, oil rig docking, bird migration and more. You dream up the application and we'll supply the sensors.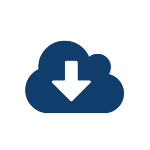 Click on the button below to download the Furuno Software Development Kit brochure in PDF format.